1. One of the imperative strategies of answering these types of questions is to read the given instructions and questions very thoroughly. You should have an idea of the entire statement. Moreover, avoid focusing on key words only.
2 The next useful way of attempting these questions is to identify the confusing words. For example, few, some, many, usually, rarely. It is commonly seen that candidates get confused when they attempt questions which have such words. We at WELKIN EDUSOLUTIONS can guide you properly to make such confusing questions an easier one.
3 In reading module, it is usually said that skimming and scanning can help a lot in finding the answer. However, it not true in all the cases. You should read the text very carefully to locate the correct answer.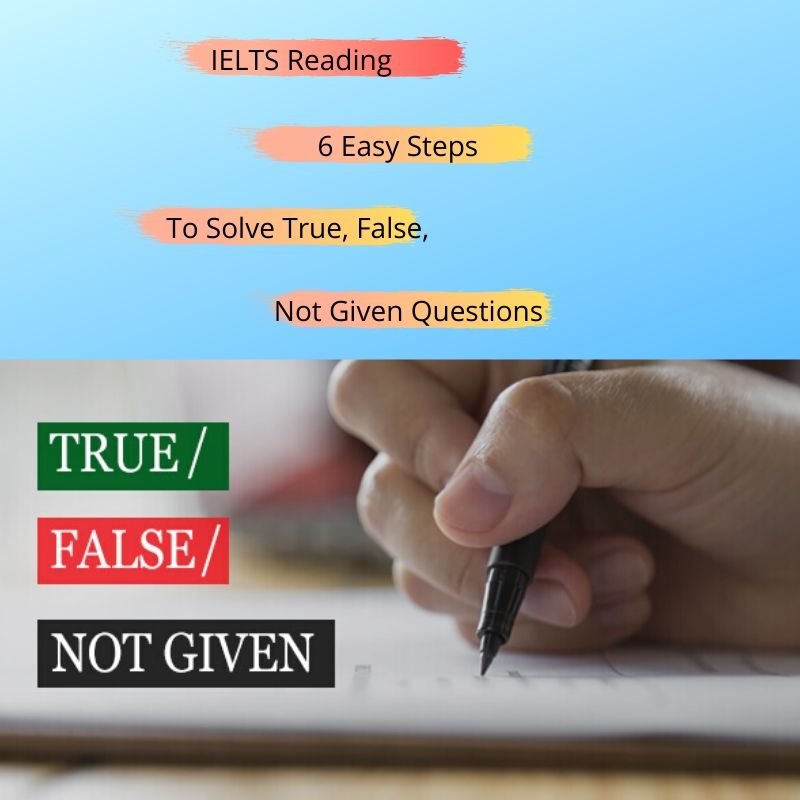 4 Another important factor that can help you in TRUE/ FALSE / NOT GIVEN type of questions is knowledge of synonyms. You should work on synonyms as these help in understanding different words in the passage.
5 Mostly it is seen that candidates are able to locate the answers in a sequence, which means that the answer to the first question is there in the first paragraph, similarly for second question it is in the second paragraph or right after the first answer. However, it is not true in all the cases. The sequence of the answers may vary in the passage. Therefore, you should attend IELTS COACHING CLASSES to have an in depth knowledge of these types of questions.
6 In addition to this, you should not spend a lot of time on one question only. If you are not able to find out the answer, shift to the next one, which means you should start attempting the other questions. In the end if you are left with some time then read it again and try to locate the answer. Otherwise you should write the answer on the basis of your own understanding as it is always better to attempt the question rather than leaving it blank.
Related Posts
Strategies to Excel IELTS Reading Module
Some Prolific And Fruitful Tips to Improve Your IELTS Reading Score