WHAT IS TOEFL SPEAKING?
Glance at the task
TOEFL speaking lasts for 20 minutes. There are 6 tasks which include independent and integrated task.
About Task 1 and Task 2
Task 1 and Task 2 are independent tasks which include speaking on the general topic. The candidate ideas and views should be created for this task. Topics here are related to life or are opinion based. The response here is based on personal experiences and opinion of the candidate. Time allotted for this task is as below-
Preparation Time-15 seconds
Response Time- 45 seconds
Example Questions-
Q1.What personality quality do you think is most important in a good friend? Explain why.
Q2. Do you agree or disagree with the following statement? Use details and examples to explain your answer.
Snakes should never be kept as pet
Tips to exceed in this task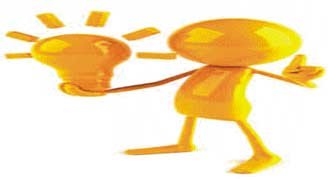 1. Be creative and explore your ideas
2. Use your preparation time wisely.
3. Manage your time prudently.
4. General questions are asked about life or your opinion. The answer given for this need not be true, as no one is going to check your facts here.
5. Organize your answer with correct usage of grammar and mind your pronunciation.
6. Try to use good vocabulary words and be fluent. Do not pause and do not hesitate. Build your confidence with everyday practice.
8. Understand the question before preparation. Do not beat around the bush and answer according to the demand of the question.
9. Be quick enough to make proper notes and say a big no to your panic and anxiety attacks during an exam.
10. Make connectors your best friends.
11. Remember you are going to speak for 45 seconds. In any case, you have nothing to say, don't be afraid and just speak something about the topic. Here there is no restriction over thoughts.
Task 3 and Task 4
The other remaining 4 tasks are integrated. Make these tasks your High watermark to obtain excellent scores in TOEFL.
Overview of Task 3 and Task 4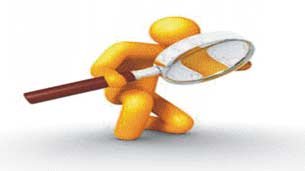 An integrated task will assess the capability of a candidate to –
1. READ 2. LISTEN 3. SPEAK
Candidates will be given 45 seconds to read the short passage, then a short lecture (about a minute in length). During this make proper notes for your answer.
Preparation time-30 seconds
Response time -60 seconds
Tips for this task

1. Keep your countenance while reading. Note down the keywords and know what the passage is all about.
2. After reading there will be short listening on the same topic. Be a keen listener and write down points while you are listening to the communication.
3. Pay full attention to the difference between the information you read and heard. The difference you notice may make your response strong.
4. Read the question and understand it before giving your reply.
5. This is an integrated task so keep track of all the tasks to perform extraordinarily well.
6. Everyday practice can definitely help you to get the good hold on this task.
Task 5 and Task 6
This task is again integrated task will check listening and speaking ability of test taker. In this, you will hear a conversation of 2-3 minutes on a campus-related topic. After completion of listening, you will get a question and you will have to answer it accordingly.
Preparation time- 20 seconds
Response time- 60 seconds
Tips for this task
1.Tips for task 5 and task 6 remains same as the above-mentioned tips for Task 3 and Task 4.
2. The listening audios will be longer here, so focus on your listening. Prepare notes to side by side.
3. Focus on keywords and on the demand of the question.
High water – mark points for TOEFL
1. Love reading and listening. Spend your time on the reading of passages plus listening to audios.
2. Do not have half-baked knowledge about the test. Know the format of the test before preparation.
3. Have the gift of the gab and be fluent.
4. This is a lengthy process of learning. So, have an iron will and work hard to learn vocabulary words.
5. Note down the keywords quickly.
6. There is no shortcut, just practice is the way to success.

BE HANKER AFTER LEARNING SOMETHING NEW EVERYDAY……..CAN LEAD YOU TOWARDS VICTORY
Referral Link